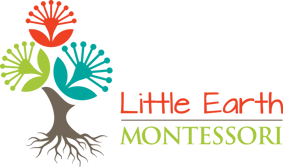 Like a butterfly emerging from its chrysalis Little Earth Montessori Havelock North is a beautiful jewel within the Havelock North village.
Our beautiful outdoor environment is designed to encourage and inspire all of our learners senses with gardens for planting and cultivating, to natural elements that invite our learners to explore freely.
Following the principles of Maria Montessori our children are engaged in learning through all of their senses, from tools and resources that inspire and stimulate curiosity to caring for ourselves and our planet.
With a curriculum that nutures a love of learning, respectful relationships, and is in harmony with nature, our children are resilient, purposeful, independent and caring.
We are extremely fortunate at Little Earth Montessori to have the combined expertise of teachers with rich and varied backgrounds in Early Childhood, Montessori and Primary, who are all invested in their own professional learning.
Centre Information
Centre Hours
Sessions: 8.45 am - 12.45 pm, 8.45 am - 2.45 pm, 1.00 pm - 5.00 pm
Full day: 8.00 am - 5.00 pm
Little Earth Montessori Havelock North is open during the school holidays. We close only on public and statutory holidays. 
Ages Catered For
0 - 6 Years
Centre Capacity
The centre is licensed for 54 children.
The decision for M to go there was by far the best thing we have done
We have grown as parents and learned a lot from working in partnership with you.
We're thrilled to have our child at Little Earth, we honestly believe there is no better place to lay the foundations for learning.