What we do nurtures great people to be their best.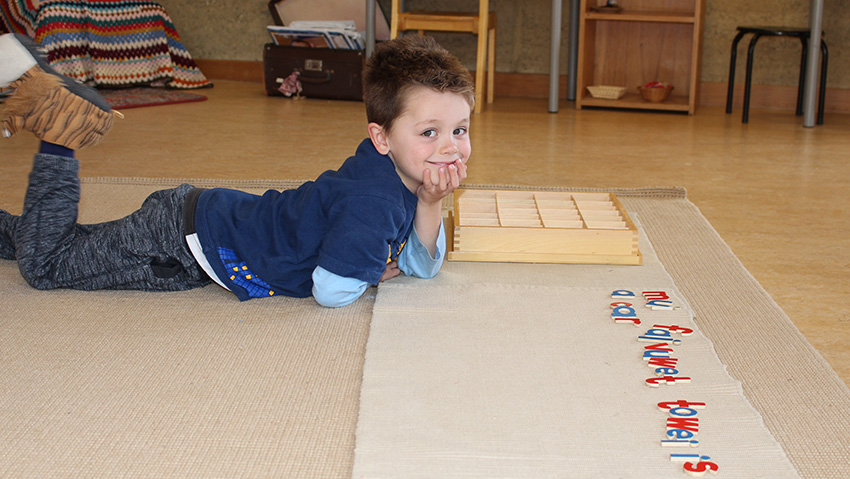 Little Earth children should be happy, caring, respectful, independent, peaceful, purposeful souls, whose minds and bodies are ready for their next  challenge.
The learning journey our children take is everything to us. We respect their abilities, their worth as human beings, and we recognise their individuality. Respect for each other and our environment underpins everything we do at Little Earth.
We provide the tools to inspire our children. Passionate and professional teachers, well-resourced and cared-for premises, a loving community of parents and family.               
We learn with purpose in an environment of peace and we value harmony, that's how Little Earth children blossom.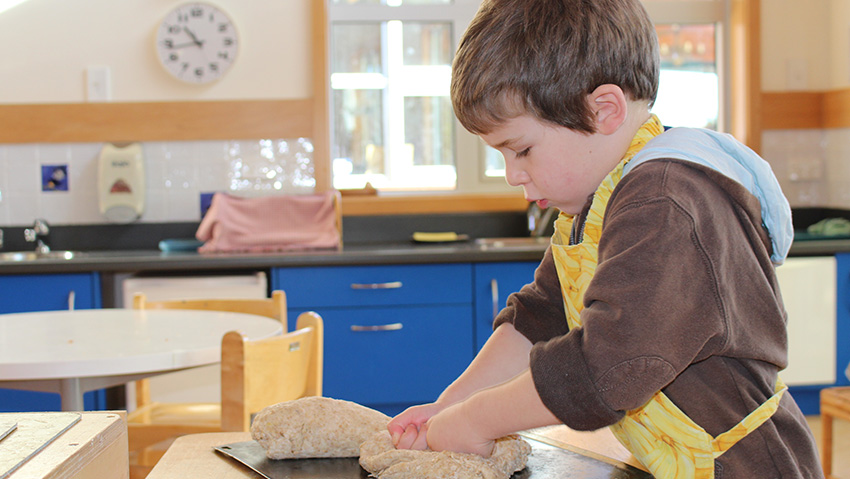 Environment
Little Earth is a place where children are given time to experience the wonders of life, to listen, to smell, to observe, to touch and to taste, to be outdoors and connect with the Earth, acknowledging they too play a part in the circle of life. We are proud of our beautiful premises. The rammed earth walls, untreated timber, low voc coverings, natural light and ventilation, sandstone pavers, and use of many more natural renewable resources, has created a healthy environment, a living place with a soul, for our children and teachers to learn and teach. Our beautiful environment provides a balance between freedom, order and responsibility, nurturing and stimulating the spontaneous curiosity within the child, inspiring a love of nature and a love of learning. Together we build lasting joyful memories, keeping the enchantment of childhood alive. Taking responsibility, being respectful, showing compassion and taking care are heart-centred qualities the child unfolds in partnership with nature.
A treasure trove of memories
Early childhood is the optimum time to start fostering children's emotional intelligence and ecological literacy. It is also the time to develop empathy. Our special enviro-nature character plays a very important role at our preschool as it offers opportunities for authentic multi-sensory experiences, which are crucial for a child's healthy development.
At our preschool children can explore outdoor nooks and crannies with many opportunities for new discoveries, and unfolding miracles. Natural resources cater for many urges or natural patterns of play as with them, the children create their own activities and are the conductor of their own play. Our beautiful environment is a place where our children can create happy and joyful childhood memories that will last a lifetime.
Being in nature
Our unique outdoor environment gives children the opportunity to explore nature first hand. The natural world is rich and dynamic and provides many opportunities for the children to explore freely, increasing their confidence, emotional competence, physical and social development. Children can jump in puddles, observe insects, climb on logs, pick apples from our trees, collect eggs from our chickens and plant their own vegetables.
The animals, plants, natural elements and natural materials available in our beautiful natural environment give the child plenty of opportunities to have real life, authentic experiences. Nature provides our children with infinite opportunities for active involvement and open ended, authentic experiences with real objects.
Care for animals and plants
Our outdoor environment is the cornerstone of our programme at Little Earth. Maria Montessori advocated that the whole environment should be cared for by the children of the house. Care plays an important role in the prepared environment. It is through care our children learn respect and compassion for all living things, including themselves.
Cultivating relationships between children and animals is an important part of our programme. Through giving children plenty of opportunities to care for our animals they develop a deep respect and compassion for all our living things. Animals in our environment offer the children authentic experiences of observing, caring for and even mourning the loss of feathered, furry and scaled friends
Our Programme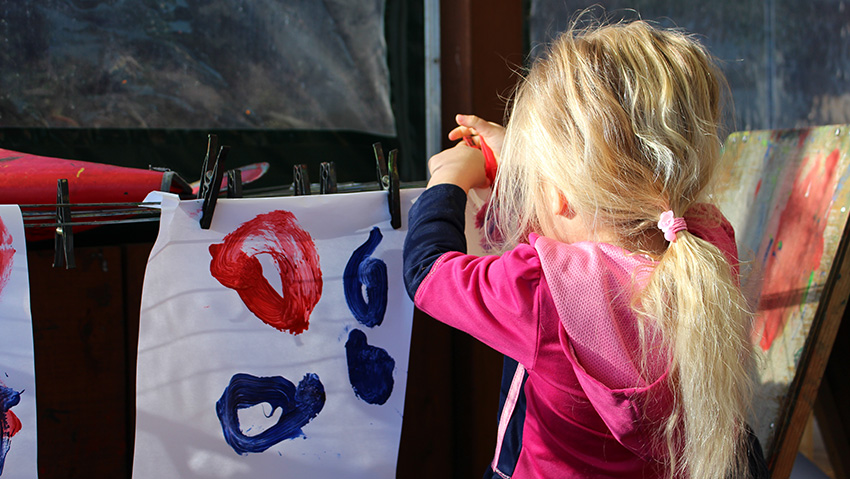 Creating sparks that make our children's eyes shine, as well as connecting them with the natural world and engaging them in genuine and authentic experiences is our most crucial work.
Montessori
Our strong belief in Montessori education guides us to provide a prepared learning environment in which the child's personal growth is valued as much as their academic achievements.

Each child will be introduced to the Montessori curriculum at their individual level and capability.

Children are taught how to use Montessori materials purposefully. A sense of order, concentration and persistence are developed as the children observe the necessary steps/procedures involved in the use of each Montessori material, and are able to repeat until independent mastery.
Enviro-Nature and Forest Programme
At Little Earth we celebrate the Earth and its wonderful gifts. With our unique enviro-nature programme we use the natural environment around us as an extension of the classroom, incorporating gardening and animal care. Our focus is to strengthen our connection with nature and the environment to create an embedded culture of sustainability. We encourage our children to enact sustainability as an integral part of their daily thoughts and actions.

We work from the heart. Our children, our parents, and whānau, our teachers, and our management are all working together in creating a community based on a culture of respect for the environment, all living creatures, and for each other as well for themselves. Our well-embedded sustainable practices are acknowledged by Enviroschools. We are very proud of our Green Gold Status as an Enviroschool, the first Green Gold in Kapiti.

An exciting aspect of our enviro-nature programme is our Forest programme, which takes a small group of children with two teachers and parent helpers from preschool to a forest reserve, once a week for a morning of exploration. The children explore and play in the forest and are introduced to the beautiful treasures of Tāne Mahuta, the guardian of the forest.
Creativity and Imagination
You won't find active toys at Little Earth, ones which perform for you if you push buttons or insert batteries. Instead you will find active children! Our children make action happen with their whole selves.

Their minds, hands, and bodies work together to transform an object from something passive to something active and creative. This is how real learning, play and creativity occur!

Children need lots of real life experiences to build up a body of knowledge about the world. The richness of those real experiences lays the foundation for developing the child's imagination. This is why the equipment in our preschool is real and engaging to ensure that imagination and creativity can happen.‌