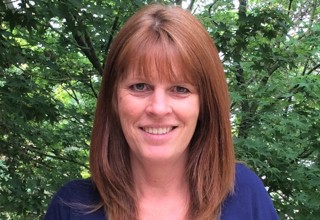 Sue Wilson , Centre Manager
What inspired you to become an early childhood teacher?
I love children!
Why have you chosen Montessori?
My personal philosophy is one of respect for our children, our families and our teachers and to ensure there is quality of care and education at all times which aligns with the Montessori philosophy.
In what ways do you believe the Montessori style of teaching benefits children?
Each piece of equipment is very specific and has a learning outcome that then lends itself to the next stage.  Montessori teaching method gives a wonderful foundation for learning and self-help skills for life.
How long have you been working in this sector?
Over 25 years! I took my daughter to Playcentre and spent the day looking around and got offered a job. I've been in early childhood education ever since and have had many exciting opportunities, teaching and managing education centres in both New Zealand and Australia.
What do you love most about what you do?
Every day is special with the children and all the wonderful experiences that are part of their learning and development.

I have a lot of knowledge and experience to support our educators and our families and I enjoy sharing this and encouraging my educators to grow and become the best that they can be. I maintain the Montessori philosophy and enjoy providing the unique equipment that focuses on specific skills that relate to the development of children's learning in literacy and numeracy. I value an environment that is orderly, respectful and responds to each child's individual interests, where they can become confident and competent learners who love learning.
What makes Little Earth Montessori Queenstown special?
I have a very strong connection and passion for this centre – I was the original manager when it first opened, and although I went away for five years, I returned in 2017.  There are so many things that make this centre special, including our fantastic outdoor area, our wonderful teaching team and our children who develop a love of learning with us.
Diploma of Teaching (Early Childhood Education 0 – 6 years)
more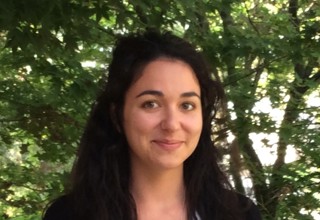 Eden Coulter, Administrator/Van Driver
My family and I have recently and happily returned to our hometown Queenstown after 5 years in Australia. I am a mother of one to a beautiful little girl who attends Montessori and is thriving. I have a strong background in administration, customer service and love working with children. The team here are great to work with and the approach and values of a Montessori school is pretty special to be a part of.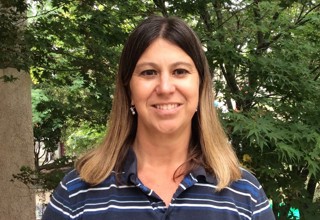 Michelle Roberts, Matauranga (Wisdom) Room 2 Teacher
Hello, my name is Michelle Roberts. Before I go any further, I would like you to know that I love my job and feel privileged to be a teacher at Little Earth Montessori.  I am very passionate about what I do and believe that teachers 'certainly do have one of the best and most important occupations in the world.  I love what I do and do what I love!
Now, for the rest …….
I have been teaching and working with children for 25 years. In South Africa I obtained a 3-year Diploma in ECE.  I worked at a number of schools (including Montessori schools) as well as setting up my very own school at home.  In addition, I hold a certificate (2 year course) in Life Skills and Counselling. I ran my own counselling business and counselled children as well as their parents at various Primary Schools. I have also worked with Special Needs children.
I am a qualified Montessori Teacher and strongly support the Montessori Philosophy.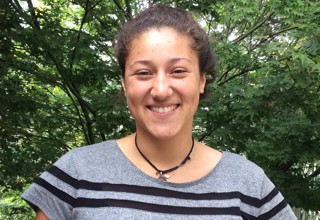 Melinda Steltman, Kaitoro (Explorer) Room 3 Teacher
My name is Melinda and I'm from the Netherlands. I have got a bachelor's degree in social work and I worked as a social worker in mental health care before I left home to travel and work abroad two and a half years ago. Whilst studying I specialized in youth & families and did several internships. After finishing my studies, I worked as a mentor in several residential units within the age range of 2 till approximately 70 years old, I also worked as an outpatient mentor for families and worked in after school care. Before coming to New Zealand, I worked as an Au pair in Australia for 6 months, with children between the age of 1 and 15 year old.
Working in so many different places with different clients has made me very flexible. And individual approach is very important to me because of that.
What makes little earth Montessori special is that there is a very natural and calm atmosphere where it feels safe, it is predictable and at the same time there is a lot of attention and strive for personal and individual growth.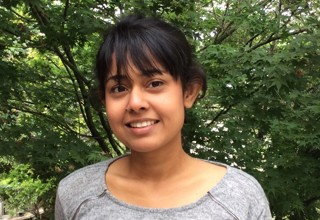 Anjalika Kodikara, Kaitoro (Explorer) Room 3 Teacher
I am Anjalika, from the beautiful island Sri Lanka. I graduated with a Bachelor of Arts in the year 2014. I began working as a volunteer right after my graduation with young children between the ages of 8 – 12, who were experiencing trauma and depression. Opening my heart to these children was my first step towards teaching. Later I worked at a Montessori where I assisted teachers with their daily activities with the children. With this experience from my country, I have learnt that children are born with confidence and the potential to grow in music, art, science, culinary arts and all other fields of study. And I believe that it is our duty as adults to assist in furthering these talents. In order to further learn about children and gain experience working with them, I came to New Zealand a year ago. I have completed my post graduate diploma in ECE and currently enjoy working at the Little Earth Queenstown Montessori with a great team of teachers. I hope that I will be able to support the teachers and provide guidance for the development of the children. I hope to take this experience with me to continue my future studies learning more about the potential and physical development of children.
Karen Cowie, Whakamana (Empowerment) Room 4 Teacher
Kia Ora, 
My name is Karen and I have been working at Little Earth Montessori Queenstown since October 2016. I am a fully registered ECE teacher with a Diploma in Early childhood teaching, and I also have a Montessori Diploma for teaching 3 to 6 year olds. I live in Arrowtown with my husband Murray and have 4 grown children and grandchildren. Every day I walk into the playground at Montessori and think how lucky I am to be working in such a beautiful environment, we are so lucky to be able to have all the fruit trees for shade and to harvest their fruit, and also and environment that we can use as part of our classroom. I really enjoy working with younger children as not one day is the same and I am learning something new from them every day. The children are our future and I feel very privileged to be able to give them a great start to their learning journey in life. 
I like the way nature plays a big part of our programme.   Queenstown Montessori is a very peaceful and calm environment and I love the relationships we make with the children and the families, and also the relationships that the teachers have got as well. There's a wealth of experience. The way that the children make their own choices and the conversations they have with the teachers, and that we allow them to do that, is an amazing way of learning which is not only teaching them independent but self-responsibility. I would like to think that literacy, music and art are my main strengths and I do my best to pass on to the children what I know.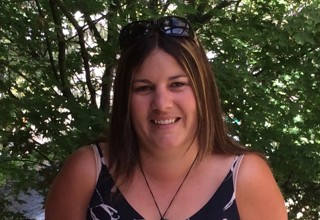 Andrea Collins, Whakamana (Empowerment) Room 4 - Currently on maternity leave
Kia ora
My name is Andrea and I have worked at Little Earth Montessori for over five years. I am a qualified and provisionally registered teacher with a Bachelor of Teaching (Early Childhood Education).
I value the importance of building whanaungatanga and manaakitangi with all parents, whānau, staff and tamariki who I work with, this enabling strong reciprocal relationships to form. I believe that all tamariki should be given equal opportunities to excel within the centre environment and a chance to return to favourite activities.
As a kaiako I aim to provide a curriculum in which ngā tamariki social and emotional competency is enhanced. Emotions are an integral part to self-worth, they help tamariki to understand the world around them and can affect the way in which tamariki interact with peers. As a kaiako, I believe it is important that we acknowledge ngā tamariki feelings and encourage tamariki to verbally express how they are feeling, thus enabling them to put words to their emotions. I believe tamariki need to be able to understand their own feelings before they can develop a sense of empathy for others.
I am furthering my understanding and knowledge in a variety of different teaching strategies and pedagogies to ensure that I can create a rich learning environment for all tamariki and whānau. These strategies range from low interaction such as acknowledging children's learning, to explicit teaching strategies such as directing. I aim to provide a programme and environment that reflects both individual and group needs, while promoting all ngā tamariki interests, culture and development through play.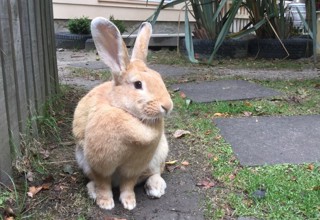 Dusty, Resident Rabbit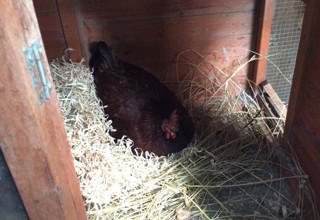 Bing, Chick in Charge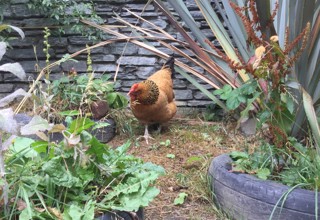 Sunflower, Friendly Fowl
Heather Kaitoro, (Explorer) Room 3 Teacher
Heather is from Christchurch originally but has called Queenstown home for many years now.  Heather has a Diploma of Teaching in Early Childhood Education, a Bachelor of Education and is a fully registered teacher.  Heather has a wealth of experience teaching in a variety of Early Childhood settings in New Zealand.  She has also taught English to children in Japan and skiing with 3 – 5 year olds in America and has 2 beautiful children.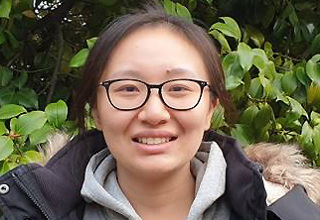 Ray Mōhiotanga, (Knowledge) Room 1 Teacher
Ray has joined Little Earth Montessori Queenstown as a new Early Childhood Educator with a Graduate Diploma in Teaching.  Originally from Sichuan, China she has travelled through Asia, Middle Eastern Europe and New Zealand which she loved so much she decided to settle here.  Ray has a passion for music and supports and encourages every child to be proud of who they are, so they are able to achieve their full potential. Rays philosophy as a teacher is that every child is unique and should be treated equally.