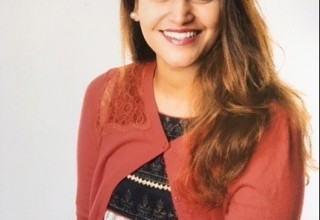 Krystal Lochan , Centre Manager
Kia Ora, my name is Krystal. I have been teaching at Little Earth Montessori since 2013. I am of Indian heritage but born and bred in Aotearoa. So far in my teaching journey, I have learnt how diverse the Early Childhood sector is having been exposed to a wide range of theories and practices. Nonetheless I stood in awe when I first visited Little Earth Montessori. I saw the difference! It has been a humbling experience and my expectations of children's learning has changed. The Montessori Way of being and learning made so much sense to me. It seems almost every day I am learning something new. I am very grateful to be part of this environment and the level of learning that is taking place here. The best thing about being an ECE teacher is watching the children grow and learning from their mistakes. Listening to the children giggling helps to keep me young and enjoy the simple moments in life.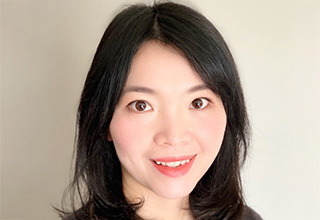 Weijing Weng (Queenie), Head Teacher
Kia Ora, my name is Queenie. I completed a degree in music education in China, then a Bachelor of Education specialising in Montessori at AUT in 2012. I am a fully qualified teacher. I find the Montessori philosophy truly inspiring and one I actively utilise with my two little ones.
I enjoy being a Montessori teacher. Being able to see our tamariki achieve what they commit themselves to in a well prepared, organised learning environment is very rewarding. Working as guides and facilitators, we aim to support children in becoming independent, responsible, and competent learners. We do so by assisting them in doing things themselves, actively engaging them in the learning process, and enhancing their critical thinking skills, all in a respectful way.
It is a privilege to be part of the Little Earth whanau, and to work with such an amazing team. I look forward to meeting and getting to know you.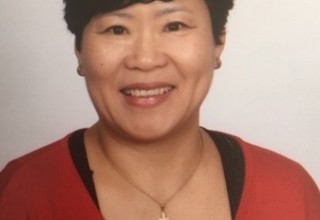 Susan Hong , Qualified & Registered Teacher
I am a Montessori Early Childhood Educator and have been teaching at Little Earth Montessori Preschool since 2005. I hold a Montessori Teacher Certificate from USA and Korea and retrained at AUT University in New Zealand where I further advanced my knowledge and experience and obtained a Bachelor of Education specializing in Montessori. I find all Montessori theories and activities fascinating but am especially interested in Mathematics in the area.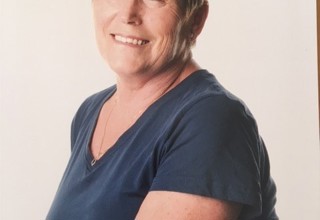 Pene Dalton, Administrator
I started at Little Earth Montessori in January 2006 as Administrator after having managed the Mairangi Swim School for 15 years, as well as holding the position of Administrator of NZ Water Polo for 3yrs. I love the variety at Little Earth and enjoy watching the children progress while they are there.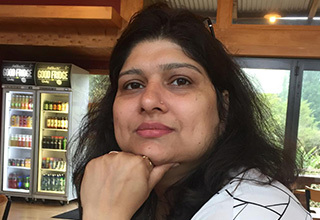 Pratima Tewary, Teacher
Tena Koutou and Namaste, 
My name is Pratima. I'm originally from India and am a proud mother of two daughters, Nivedita and Snigdha. I came to New Zealand with my family in 2014 to pursue my husband's dream of conducting environmental research. I am constantly amazed by the beauty of New Zealand and warmth of its people.
I began learning about the Montessori curriculum when my daughters were at preschool back in India. I was enthused by the philosophy and decided to study and work in this field. I feel early childhood is the most important phase of human life because it shapes a child's personality for life. I am glad to contribute to the development of our citizens of the future and I'm very much looking forward to getting to know you all.