Little Earth Montessori Kapiti is no ordinary preschool. It's a place of special character where children connect with the natural world and engage in genuine and authentic experiences.
Based on Montessori principles, our rich curriculum helps children develop a love of learning through traditions that are founded on kindness, respect and harmony with nature. Plants and animals inspire a sense of wonder, and children learn in partnership with teachers in a safe and nurturing environment.
Want to create a magical childhood for your little one? Join us at Little Earth Montessori Kapiti.
Centre Hours:
Monday to Friday: 8:00 am – 4:30 pm
Half day/full day options
Closed Saturday, Sunday & public holidays
Ages Catered For:
6 months - 6 years
20 hours ECE Subsidy for 3 – 5 year olds
Enviroschools
Green Gold Award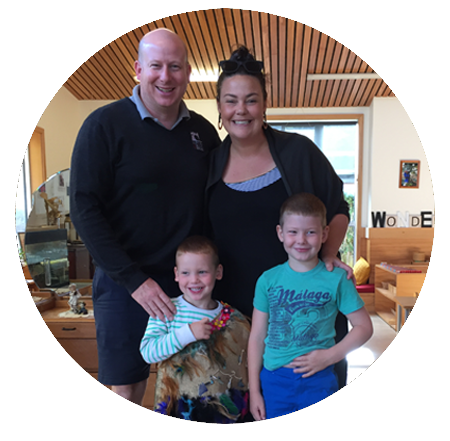 We really have found a gem in Little Earth Montessori Kapiti. Teddy LOVES it! We have noticed a calmness since moving to the centre, he is easy to communicate and converse with and is compassionate and responsible.  He has also made some great friends and often talks about them and the teachers at home and on the weekends. He finds learning about his environment and doing jobs like making bread, cutting the fruit, watering plants and taking care of the centre really satisfying. 
Little Earth Montessori Kapiti has far exceeded our expectations - the level of care is so high, and my husband and I know our son is in safe and caring hands. As an ex-educator myself, I hold the professionalism and creativity of these teachers in very high regard. As a working mum it's not easy to leave your children with others every day.  We are so grateful to the staff for being such a safe, supportive and positive force in our whanau.
Lovely school with lovely teachers, my daughters love the whole set up with learning life skills and coming home to share what they have learnt. 
C's time at Little Earth has so dramatically changed him onto an open, confident, young man
We're thrilled to have our child at Little Earth, we honestly believe there is no better place to lay the foundations for learning.
I am so impressed with the teachers and it is reflected in how well my child has settled in.