Little Earth
For early childhood learning.
Our warm and welcoming Little Earth Montessori centres follow the teaching principles of Maria Montessori, helping nurture learners who are socially, academically and emotionally well-developed and ready for life's challenges.
Each of our centres is an appealing, purpose-built environment. We support our highly qualified teachers by resourcing each centre with high quality, carefully selected Montessori materials that support our children's holistic learning experience.
Enrol now
About Us
Little Earth centres are a home away from home for children aged 0-6. Little Earth children learn with confidence, and develop independence and a courageous love of learning, through our child-centred methodology where children choose their 'work', and are given guidance and support by our fantastic teachers, in an environment that encourages calm and purposeful learning.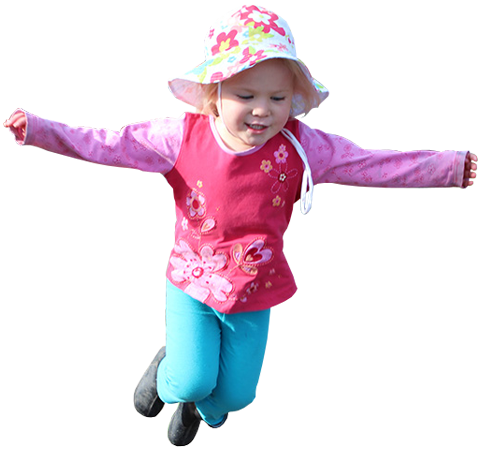 Testimonials
Aria has thrived on her time here. We love the warm, kind, and caring atmosphere that all teachers create. Engaging with each student as they arrive everyday really makes the whole family feel very welcome here and makes the child feel at home. We know Aria is completely ready to embark on her primary journey because of her foundation created here at Little Earth. She has made very good friends and many of these will continue through her primary years at Pinehurst. We thank you for contributing to her preparation and know that she is confident and ready due to her time here. The balance and mixture of learning and everyday activities us fantastic and we are so pleased we chose you all to take care of Aria. Thank you.

I love the care taken in employing staff, it shows, they are all genuine, caring people, with a real nurturing attitude towards our children and their learning. I think continue doing what you are doing. We as a family will really miss this phase in our lives and the amazing experience of our children's preschool years at Little Earth. The elder children have gone on to 'thrive' at school, indicative of the great foundation built at Little Earth.

Taylan has enjoyed his time here at Little Earth Montessori. He settled well mainly because he felt cared for by the teachers in the learning environment. We could not recommend a better nurturing environment, and long may it continue. His experience has been fun and therefore he embarks on the next stage of his learning journey well equipped to meet the challenges that are to come because together we had laid a good foundation. A very big thank you from all of us.

Chloe loves Little Earth and we really appreciate the stuff she learned in Little Earth. It gives her a good start in Primary School. Chloe always said to me, she wants to come back to Little Earth, that is how much she loves Little Earth.

We receive regular communication and wonderful updates on our son's progress including great photos and information on his current learning so we feel involved in his day to day activities. We absolutely recommend Little Earth Rosedale to other parents.

Thank you for the amazing year that you have given us, with your warm hearts and caring souls, forever helping us and leading us on our little people's journey.

Little Earth has provided a quality toolbox for our daughter that she will use for life. The quality of care and attention was always beyond reproach everyday. Every staff member engaged with the children and parents constantly. Children were treated with respect and dignity. Parents were always acknowledged, suggestions were always listened to and where possible implemented. I particularly love the way someone greets the children everyday. The trips were consistent with their age. The parent evenings and story park feedback are extremely valuable, useful and appropriate. I will miss everything about little Earth Montessori.

We're thrilled to have our child at Little Earth, we honestly believe there is no better place to lay the foundations for learning.

When we were looking for a Montessori pre-school for my son we found Little Earth Rosedale, and upon enquiring they were extremely helpful and friendly. After coming for a first visit we were instantly convinced it was the right choice and we have had no regrets in our decision.

 

 I'd like to express my heartfelt thanks to everyone for all you have done.

I would like to acknowledge your talent as educators. I have been constantly amazed over the last 6 years, at the depth of your understanding and skill, your commitment to your students, and the results that you effect with the wonderful kiddies, including ours.

The life skills you give them at the start of their life journey is a real gift, and an asset that they carry with them as they move into the next step of their lives. Today our child bounced into his new class, keen to get on with it. I am pretty sure he will be quite a scholastic achiever.

 He seems very structured, precise and particular about how things are done, and likes to figure out how things work.

 Certainly at Little Earth Queenstown those inherent talents of his have had every chance to develop, grow and flourish under your tutelage. I'm really looking forward to seeing him progress as I know he will.