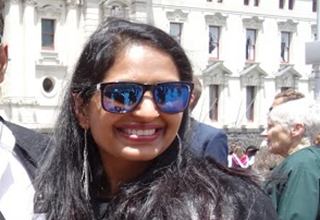 Archana Gupta, Centre Manager
Kia Ora/Namaste, my name is Archana. I have earned a Bachelor of Arts, majoring in psychology and have a Graduate Diploma in Teaching from the University of Auckland.
During the past seventeen years of my teaching career, I have gained twelve years' worth of experience in leading teams. I believe in role modelling as it is an excellent leadership skill that inspires and empowers others.
My teaching pedagogy revolves around respecting tamariki and developing reciprocal relationships. I believe in empowering children to reach their potential by providing them with a purposefully designed environment.
My philosophy is aligned with Te Whāriki and inspired by Montessori philosophy that believes each child is a competent and confident learner. I am privileged to be able to guide children and see them learning and progressing. I am proud to be a part of Little Earth Remuera whanau, and maybe you'd like to be a part of it too.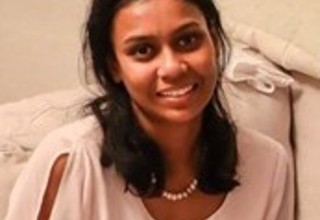 Subashini , Infants and young toddlers' teacher
Ayubowan, Hello & Kia Ora
My name is Subashini, and I am from the lush green mountains of Kandy, Sri Lanka.
I have held many enjoyable roles working in language and education related fields over the past 20 years. As a Curriculum Development Advisor specially on literacy development of children in Fiji Islands,I have worked in collaboration  with AQEP (Access to Quality Education Programme, Australia), CET (Commonwealth Education Trust, London), SPC (The Pacific Community) and Educators International.  The solid foundation for literacy begins in early childhood. This led me to pursue a Master in Early Childhood Education in New Zealand.
I joined Little Earth Montessori, Remuera in 2019.  After working in administration, Toddlers, Preschool and infants room, I am now focusing fulltime on infants and young toddlers (0-2 yrs).  
My teaching philosophy in action reflects from a values-based lens.  I strongly believe a child actively learns, develops his voice and agency when he/she feels a sense of security with a lot of love, respect, care, affection and attachment within his/her environment. Also, collaboration built upon reciprocal relationships with parents, whānau, community and society builds upon his/her life-long learning.
The most rewarding experience of my teaching career was when a child with behaviour differences wrapped his palms around my cheeks and turned my face towards him for what seemed like forever!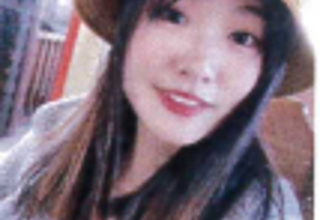 Emily Dai, Young preschool teacher
Kia ora, Nihao, my name is Xingyi Dai, you can call me Emily.
I am working within our mixed age classes, but specifically the young preschoolers. I originally come from Suzhou, a beautiful city with profound culture in China and I have loved New Zealand since I came to New Zealand when I was 17 years old. I was a web developer, but I switched my career to Early Childhood Education in 2019 because I found that I really enjoy staying and working with kids and it is exciting that I can feel and witness how children grow up step by step! I love to discover the world together with children. As a registered teacher, my teaching philosophy will be to persistently keep my love for the job and children. Love what I am doing is one of my beliefs. I believe it is my passion and love for the career and children that can make me be a better early childhood education kaiako. During my spare time, I like reading, hiking and playing the ukulele.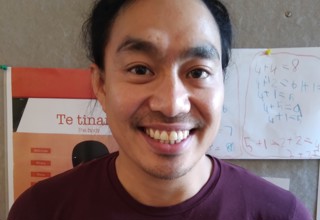 Eugene , Preschool Teacher
Kia Ora, My name is Eugene. I am originally from the Philippines and moved to New Zealand with my wife in 2019, after living abroad. I have been an early childhood educator for many years and received my Montessori certification in 2017 through the American Montessori Society (AMS).
I joined the team at Little Earth Montessori in Remuera last year, and it has been an amazing experience. I believe that every child should not only have access to education, but be inspired to learn. My goal is to help my students achieve independence within our environment.
In my free time I enjoy being in nature, whether that means going for a hike, hanging out at the beach, or taking a weekend road trip.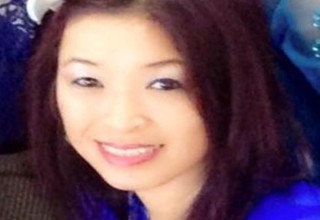 Melania, Administrator
My name is Melania, I am Chinese from Indonesia and came to New Zealand in 1999, married with Kiwi New Zealander and have one daughter and one son who are already teenagers.
Before I started working with children, I was an account manager at leasing company in Indonesia as my degree is Bachelor of Science and Administration in Finance and Banking. I enjoyed my motherhood so much because I love children and since all my children are already growing up and independent, I decided to study ECE for Certificate Degree in order I can work with the children at Childcare Centre.
In May 2018 I started working at Little Earth Montessori Remuera in Tui Room (Under 2 Environment) as Teacher. I loved looking after babies and provided a lovely, secure and well being environment for every baby in the Tui Room, also good value teaching about grace, courtesy and orderly. Due to my wrist injury, I have been given different role as Administrator/ Teacher in the beginning of 2021, with more responsibilities in administration rather than teaching.
My current responsibilities as Administrator are providing the Tour for the parents, follow-up the Enquiries, handling the Enrolment Process and Invoices, filling and checking the update of all documents from each room. Beside that I am helping in Kiwi Room (Over 2 Environment) as support teacher. I love children that what motivate me to work with children, to be able to teach them about good values of life, build their characters to be independent and confidence about themselves in their learning process. It's one of my purposes in my life.