Craig Smith at Little Earth Queenstown
Little Earth Queenstown was very excited to have a concert by Craig Smith (Wonky Donkey man) on Thursday 29 March 2018.
Each room made some baking for a shared afternoon tea to say a BIG thank you to Craig.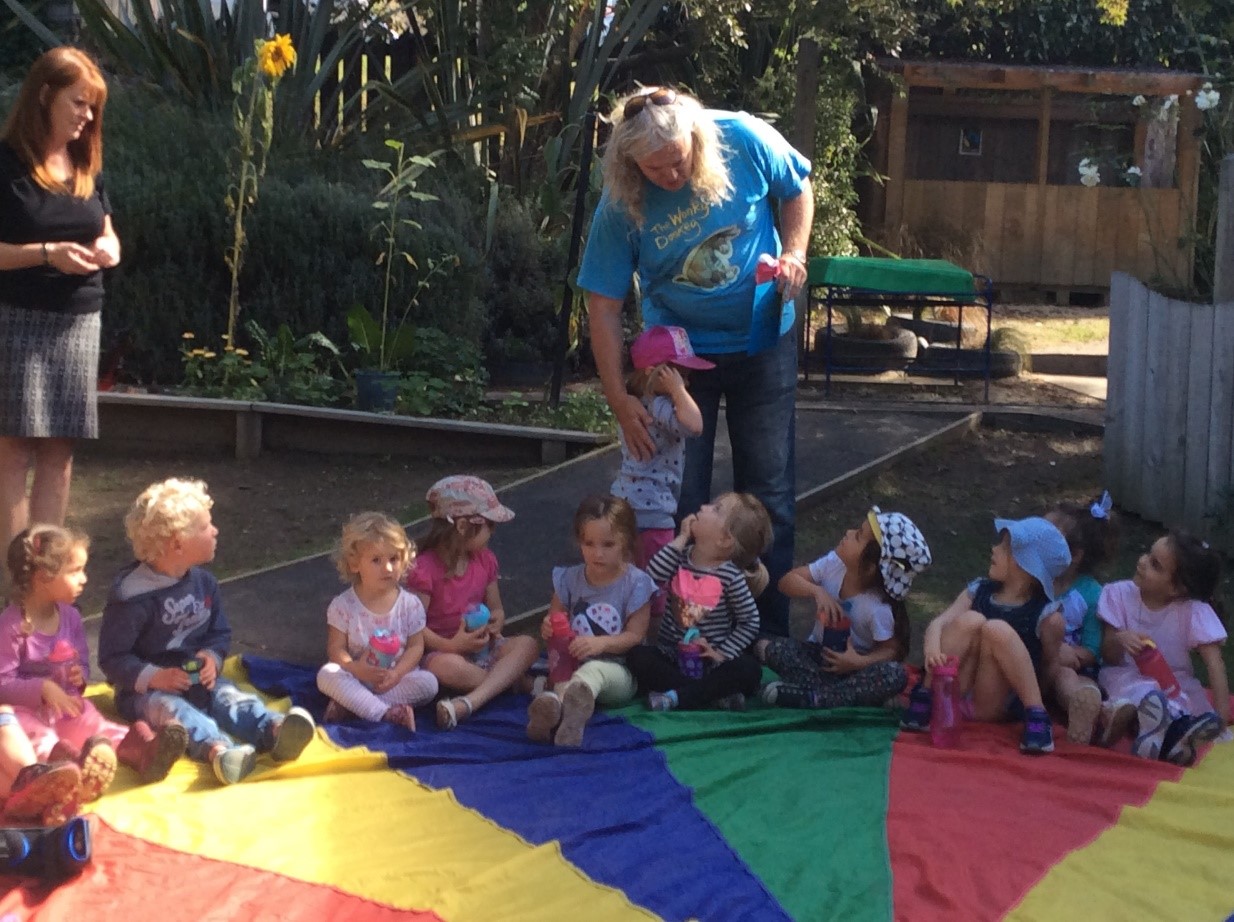 They all gathered in Mohiotanga room 1 already for the first song The Wonky Donkey. 
This was followed by Willbee the Bumblebee, Kaha the Kea, Square Eyes, My Daddy Ate an Apple and Eating.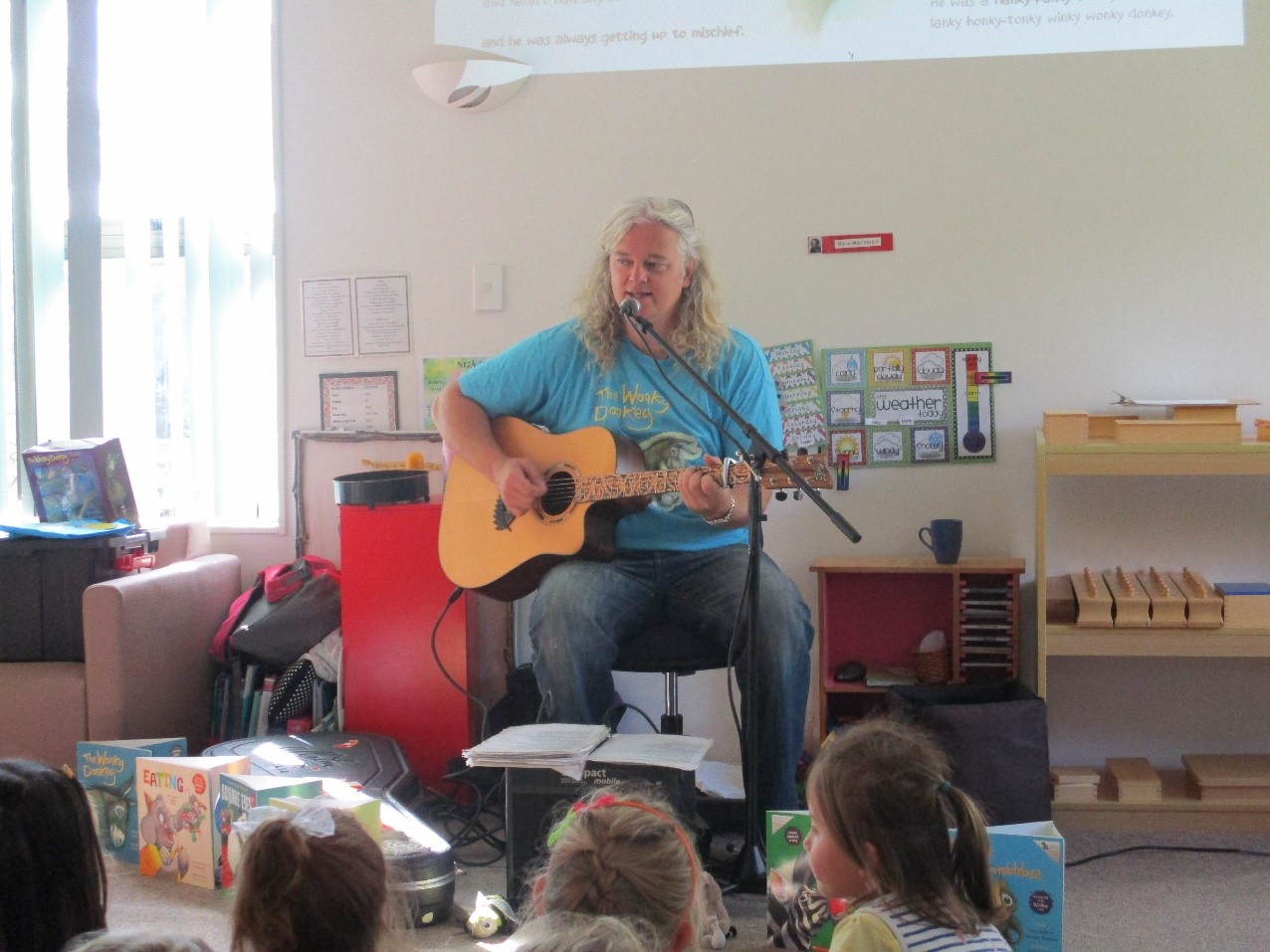 Even Kaka the Kea came to visit!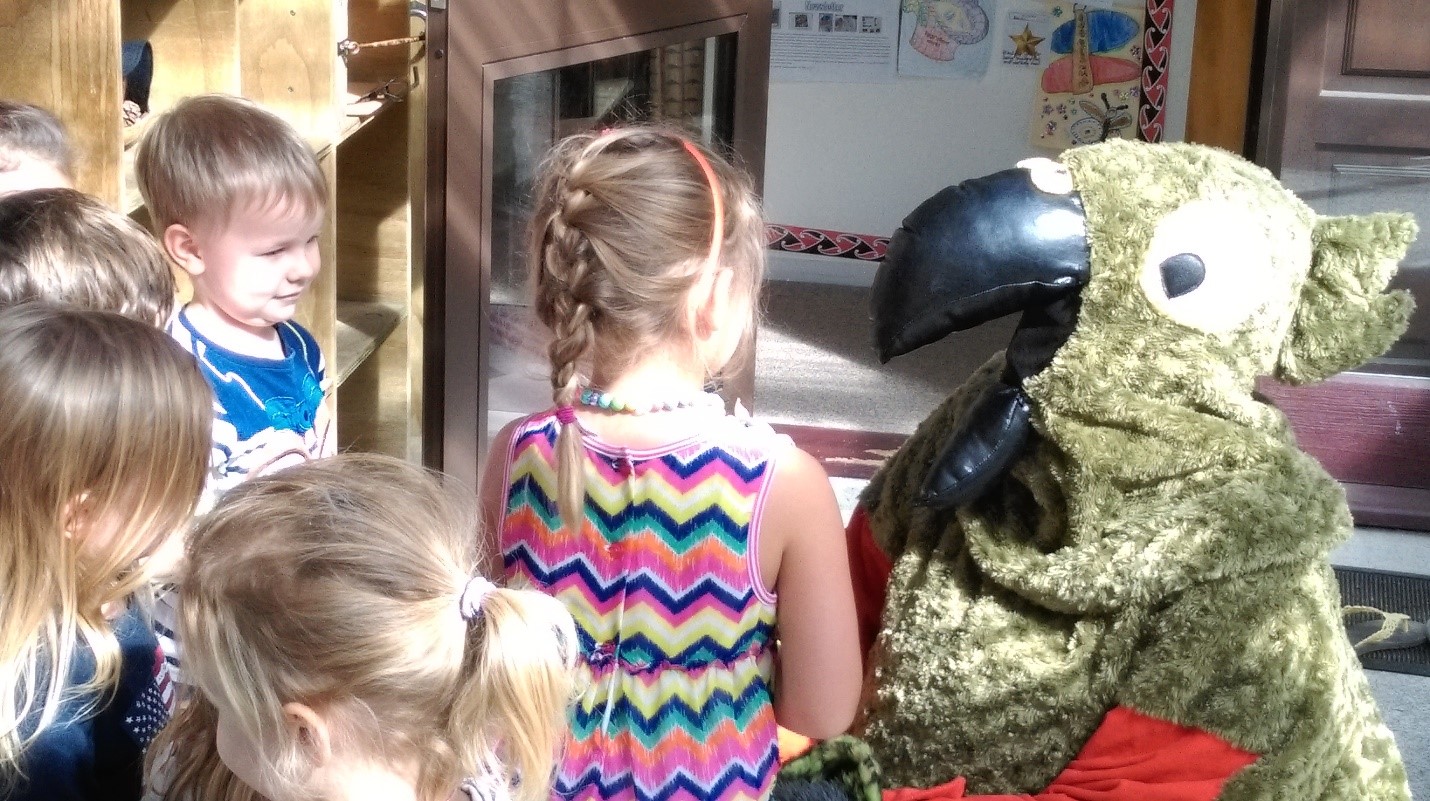 )