Winter has arrived at Little Earth Montessori Queenstown
As we enter winter the temperatures along with the sun creeps even lower, Little Earth Montessori Queenstown could be forgiven for staying snug inside where it's warmer but there is so much to do. The children dress warmly and help with the winter garden preparations of planting some vegetables for the spring, and dispersing straw around them to help them survive frosts, raking leaves to put on the compost or gather to place in a trough and play Treasure Hunt amongst the leaves. We have noticed that the bird feeder that supplies our Tui family with sweet water needs regular filling and we particularly enjoy the songs the birds give us. We always know when it is really cold as the bird feeders tend to be frozen solid in the morning!!! Sprinkling salt on all the paths and decks is also a regular occurrence now as we endeavor to prevent these turning into our very own ice skating rink.
As we enter June a quiet buzz starts to happen around Queenstown as anticipation for the ski season builds up and we have a really busy month ahead. Queen's Birthday Weekend featured a Luma light display, now enjoying its 2nd year of inspiring awe amongst young and old alike.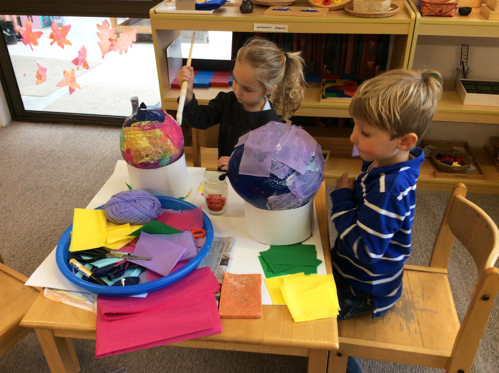 LANTERN MAKING
Matariki occurs on the 25th June this year and Little Earth Montessori Queenstown will be having its annual lantern parade and parent evening on Thursday 22nd. This will be the 5th year we have held this event and it is very popular with very good attendance, with more often than not around 200 guests.  We invite our families to attend from 5 pm and we provide mulled wine,(adults only of course) hot chocolate and a sausage sizzle to warm everyone up, then around 5:30 when it starts to get dark the children gather outside their classrooms and pick up their lanterns that they have helped make, (The Lantern making could be seen by some as a laborious task, with each lantern taking around 1 hour to complete, so with 95 children it is a tremendous amount of time, but worth every bit of time spent and very precious one on one time with each child)  We then light the lanterns and parade to the adjoining Recreation Ground to sing the National Anthem, and Twinkle Twinkle Little Star in both English and Te Reo Mäori. On completion, we release 7 floating lanterns representing the Pleiades star cluster (or The Seven Sisters). Before we know it another family evening of catching up with old and new friends is over and as temperatures plummet well below zero it's time to head home.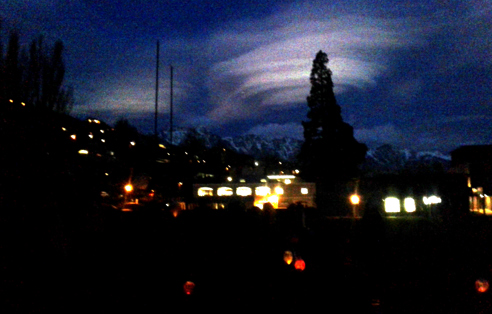 The Winter Festival is only a couple of weeks away and each year we enter a float, however this year the Winter Festival format has changed and the children get the opportunity to walk with their lanterns again on the Community Walk. We will also take our big Montessori sign that all the children contributed to making some years back, by painting their feet and walking over the canvass, "Leaving Only Tiny Footprints".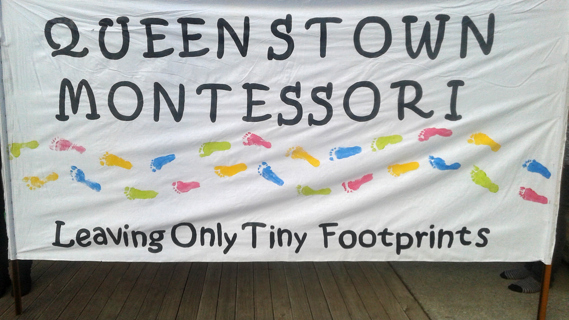 As well as being a time of light, Matariki is also a time of new beginnings and as an Enviroschool we use this time to have an in depth look at how much waste we generate and our impact on our environment. This is part of our commitment to sustainable communities and links to Montessori's prepared environment; as teachers, we are educating to prepare the environment of the future through education.
ENTHUSIASTIC GARDENERS

It is the time of the year where from any time now we may experience a dump of snow, and it is not uncommon for this to fall right here at school, turning the playground into a magical winter wonderland…but that is a whole other story, and one that we can share another time maybe after winter finishes here in the beautiful Wakatipu Basin.

)