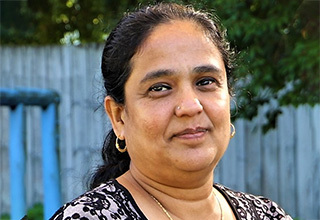 Sumathy Pushpakumar, Centre Manager
Kia ora kou tou,
I am Sumathy. I'm originally from Sri Lanka and migrated to NZ in 2003 with my family. I am a proud mother of two daughters. Since I was young, I have had a great passion for teaching, especially early childhood education.
I completed a Montessori Diploma from Colombo's Montessori Teacher Training Centre (in affiliation with Fairfax University USA) in 2002. After moving to NZ, I completed a Bachelor of Teaching (Early Childhood Education) from New Zealand Tertiary College (in 2010).
I believe that the quality of education a child receives in the early years is indispensable in bringing out their potential. This philosophy inspired me to dedicate more than 20 years of my life to support young children's personal, academic and social development. I love supporting children to become more confident and independent.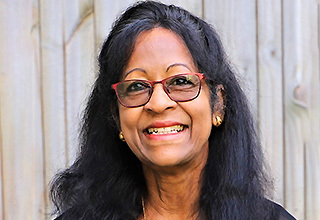 Premi Gounder, Qualified Senior Registered Teacher
Hello my name is Premi. I am originally from Fiji but have been living in New Zealand since 1989.
I obtained a Diploma in Primary Teaching and a Graduate Diploma in Early Childhood Education from Auckland University. I am a fully registered teacher.
Prior to working at Little Earth Montessori, I worked in other early childhood centres however I was attracted to the Montessori curriculum and the benefits of stimulating young children's developing minds. I find the Montessori environment hugely rewarding and exciting.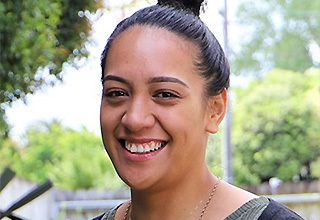 Summer Havea, Qualified Teacher
Malo e Lelei everyone, my name is Summer Havea. My ethnicity is Tongan, Māori and Cook Island. I am a qualified early childhood teacher and graduated with my Bachelor at the beginning of 2019 from the New Zealand Tertiary College. I am now working towards gaining my full teacher registration and am also expecting my first child in 2020.
I have worked at Little Earth Montessori since my first year of being a student and have gained lots of knowledge through working in a Montessori environment. My passion for wanting to work with children started in high school and since then I have loved my job being able to help foster and watch children's development and growth through learning and exploration.  I believe in the Montessori philosophy and believe that providing all children with a rich environment is an important aspect for their learning and development.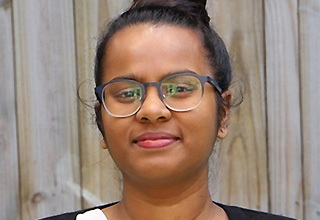 Thilini Wimalaratne, Teacher
Hi! My name is Thilini and I'm from Sri Lanka. I've worked as a Pre-K teacher in Sri Lanka for four years.  I have a personal interest and passion for helping young children so after finishing high school, I choose early childhood education for my higher studies. I completed my Early Childhood Teaching Diploma and childcare management in Sri Lanka. I hope to continue with my Bachelors in New Zealand.
My passion is to provide children with the love and support they need through every area of their life.